and resources for grant writers
Looking for funding? COCA administers several different grant programs aimed to help local arts organizations.
NEW!
FY23 Cultural Grant Program – Round 2 (City funding)
The City of Tallahassee invested $300,000 in COCA's Cultural Grant Program for FY23. These funds support community art programs that are not eligible for TDT funds. Applicants must be a 501(c)3 organization or public entity whose mission is to present or produce year-round programming in arts, culture, history, or heritage to the City of Tallahassee residents.
Eligible applicants may request up to $10,000. Priority funding will be given to applicants not funded by FY23 Cultural Grant, BIPOC organizations, and underserved organizations. For more information, please read the guidelines. All applications will be submitted using COCA's online grant portal.
Important dates:
• November 3, 2022 – application portal opens
• November 9, 2022, 2 PM – information session (watch recording, PDF of slides)
• December 8, 2022, 11:59 PM – application portal closes
• January 11, 2023, 9:30 AM – grant panel review (applicants are strongly encouraged to attend)
Applicants are strongly encouraged to attend the webinar and the panel meeting. First-time applicants are required to set up a one-on-one consultation with COCA's Grant Manager, Hillary Crawford.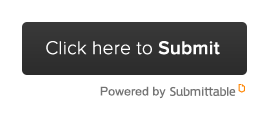 Cultural Tourism Marketing Grant Program
The COCA Cultural Tourism Marketing Grant (CTMG) Program is designed to increase the visibility and awareness of Leon County's arts and cultural organizations and their programming, to those outside of the County. Marketing initiatives should highlight our vibrant and diverse cultural community and seek to attract visitors.
For the purposes of this grant, organizations will need to specify marketing and promotional initiatives which use media outlets or strategies that are not primarily focused on the local Tallahassee/Leon County market. Use of these grant funds should raise the overall awareness of Leon County as a desirable place to visit.
Cultural Facilities Matching Grant Program
Funding Recognition Policy & Logos
Downloadable Logos for Funding Recognition
If you need further assistance or have questions about COCA's funding recognition policy, contact Samantha Sumler, COCA's Communications & Marketing Manager at samantha@tallahasseearts.org
There are many resources for grantwriters available online. COCA also provides workshops and personal consultations regarding the grantwriting process throughout the year. First-time grantwriters are encouraged to:
• Attend COCA grantwriting workshops
• Schedule a Courtesy Review appointment
• Review COCA's guidelines carefully for tips and advice about the grant application requirements
• Contact COCA's Grant Programs Manager, Hillary Crawford at Hillary@tallahasseearts.org
In addition to COCA's grant funding opportunities, COCA also manages listings for other local, regional and national grant opportunities for arts and cultural organizations on our website, www.Tallahasseearts.org. 
Other Funding Opportunities
COCA constantly researches and finds great regional and national funding opportunities for individual artists and arts organizations. For more funding opportunities click below: