and resources for grant writers
Looking for funding? COCA administers several different grant programs aimed to help local arts organizations.
FY24 Cultural Grant Program
The mission of COCA's Cultural Grant Program is to serve and support the community of non-profit arts and cultural organizations within Tallahassee and Leon County through program funding that enhances the quality of life, economic development, or has the potential to attract and retain tourists in Leon County and that helps to promote Leon County as a tourism destination. 
Additionally, an applicant's programming must meet at least one of the following goals:
• offer arts, history, or cultural programs with exemplary standards and objectives. 
The grant program seeks to fund programming that enriches the community with attention to the highest standards and objectives within a cultural discipline. 
• provide educational opportunities in arts, culture, and/or history for young people or adults. 
The grant program seeks to fund programming that features learning opportunities for young and/or life-long learners. 
• serves a special or diverse population or need, fills a unique niche, or engages the community in the creative or artistic process. 
The grant program seeks to fund programming that offers a unique service in arts, culture, and history not otherwise provided in the community; programs that provide distinctive arts, history, and cultural offerings; programs that highlight cultural diversity and/or access for persons with disabilities; programs that bring arts, cultural and historic exhibits, or events to underserved areas; programs that engage members of the community in the creative and/or artistic process. 
Eligible applicants may apply for funding for the following programs:
Tourism (TDT)
Marketing (TDT)
Grants funded using TDT funds are subject to compliance to Florida Statute 125.0104, and all applicants will have demonstrated efforts to enhance Leon County's tourism impact. All applicants must show evidence of out of county marketing and promotion and track out of county visitors. 
Community (City)
Priority funding will be given to applicants not eligible to receive TDT funds, BIPOC organizations, and underserved organizations (budgets of $150,000 or less.
For more information, please read the guidelines. All applications will be submitted using COCA's online grant portal at https://tallahasseearts.submittable.com/  To receive electronic payments, please fill out the COCA Direct Deposit Form.
Important dates:
May 1, 2023 – Grant Application Portal Opens
May 16, 2023 – Grant Application Webinar
June 16, 2023 – Last day for grantee consultations
June 21, 2023 (11:59 PM) – FY24 Application Deadline
August 23, 2023 – Panel Review Meeting
Applicants are strongly encouraged to attend the webinar and the panel meeting.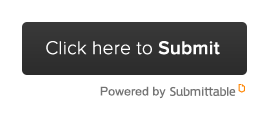 All grant applications and reports are available through COCA's online grant portal.
Funding Recognition Policy & Logos
Downloadable Logos for Funding Recognition
If you need further assistance or have questions about COCA's funding recognition policy, contact Samantha Sumler, COCA's Communications & Marketing Manager at samantha@tallahasseearts.org
There are many resources for grantwriters available online. COCA also provides workshops and personal consultations regarding the grantwriting process throughout the year. First-time grantwriters are encouraged to:
• Attend COCA grantwriting workshops
• Schedule a Courtesy Review appointment
• Review COCA's guidelines carefully for tips and advice about the grant application requirements
In addition to COCA's grant funding opportunities, COCA also manages listings for other local, regional and national grant opportunities for arts and cultural organizations on our website, www.Tallahasseearts.org. 
Other Funding Opportunities
COCA constantly researches and finds great regional and national funding opportunities for individual artists and arts organizations. For more funding opportunities click below: